ABOUT PRODUCT
Features
Various thickness options; perfect balance between high adhesion and holding power; Outstanding temperature endurance.

Application
Well bonding to various types of substrates. Adheres well to curved surface. Stable performance and good for stamping, widely applied on electronic equipments.

DT/DM Serial : In relation to the specific features these tape can be used for bonding nameplates, panels, cartons, mechanical components, leather, stationery and various other items.
Carriers include Tissue /PET/PVC, along with modified formula to meet requirements of various surfaces.

● Industrial Market: nameplates, cartons, leather and stationery items.
● Electronic Market: nameplates, panels and mechanical components.
● Automotive Market: nameplates, body moldings, foam adhesion etc.
The tape can be slit according to clients' specific needs giving dedicated user friendliness. Die cut shapes also available made to customers specific designs.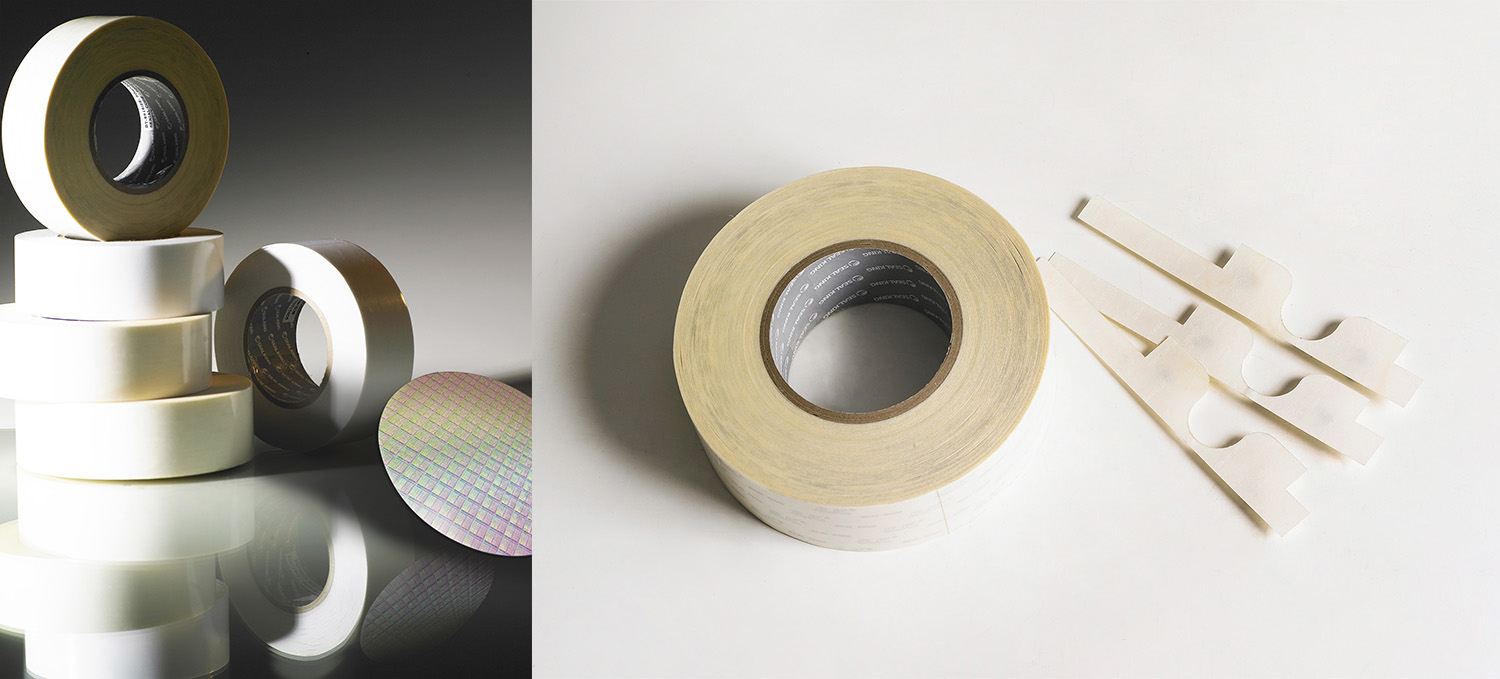 Double Sided PET Tape DM-790

A customer in the United States specializing in the packing carton production of smartphones and related devices. With characteristics of transparent PET backing ,high adhesion power and holding power, SEAL KING DM-790 was chosen for bonding the top and bottom of their cartons. As they apply tape and peel off release film by manual, SEAL KING specially leaves 4mm wide finger lift edge at left side of DM-790 tape. It allows the operator to easily tear off film to increase production efficiency.




Bottom side seal : DM790 liner 25mm, adhesive 21mm

Open side seal : DM790 liner 10mm, adhesive 6mm
If you need this product, Please send your inquiry through using our contact form.