ABOUT PRODUCT
High Bonding & Cosat Saving
SEAL KING Foam Tape are widely used for automobile accessories; such as name plate, side moulding, wheel hub covers, spoilers, brake light, rocker panel, rain deflector, sun visors and so on. With strong holding power, good thermotolerant, initial tack, high adhesion and excellent weather resistance, SEAL KING industry will present to you full range high quality products.
Features
Strong adhesion and holding power. Good weather ability, waterproof, shockproof and anti-corrosion; Good initial tack, good for stamping.

Application
Widely used in electronic products, automotive accessories, glass metal, office stationery, furniture, toys and other industries. Good for sealing, insulation and excellent cushioning characteristics.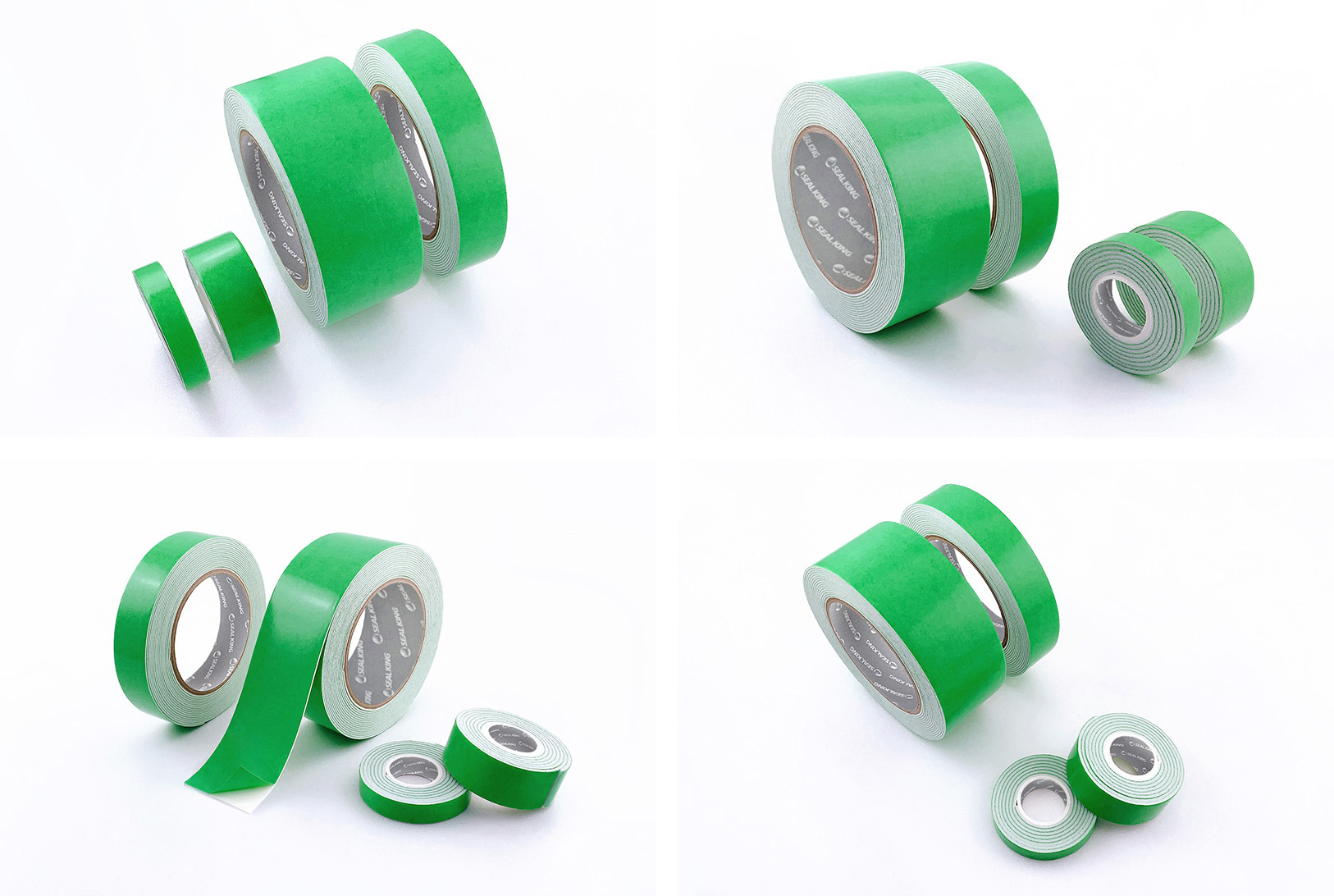 Industry specific double sided foam tape are produced by coating various carriers such as PE, EVA etc with SEAL KING's specific adhesive formulations, (Rubber, Solvent acrylic etc) We produce tape which perfectly meet our clients' every need to help them to tackle any adhesive challenge they face.
● Electronic Market: Laptops, TFT-LCDs, mobile phones and printers.
● Automotive Market: Exterior side molding, vehicle components and nameplates.
● Stationery Market: Hooks and furniture decoration.
If you need this product, Please send your inquiry through using our contact form.