ABOUT PRODUCT
Bag sealing tape is the well suited for soft packaging materials. Seal King provides one of the widest varieties of products for this market.
● Traditional Type: OPP material can be used for PE bags; PE material can be used for PP and OPP bags.
● Light Release Type: This type is applicable for PE, PP and OPP bags; we also produce anti-static versions and security versions for compound bags and security bags.
We also offer services of customized printing in order to meet your specific market needs. Permanent bag sealing tape have strong adhesive quality, thus tearing off the tape will cause damage to the bag. This tape is suitable for non-reusable plastic bags.
SEAL KING revolutionized traditional methods of bag sealing production, transforming the generic Industrial standard for bag sealing around the world.
Quality
Following ISO9000 management spirit, SEAL KING puts emphasis on every tiny detail to excellence. Stable and reliable quality is always treated as a must which SEAL KING has always been endeavoring to accomplish.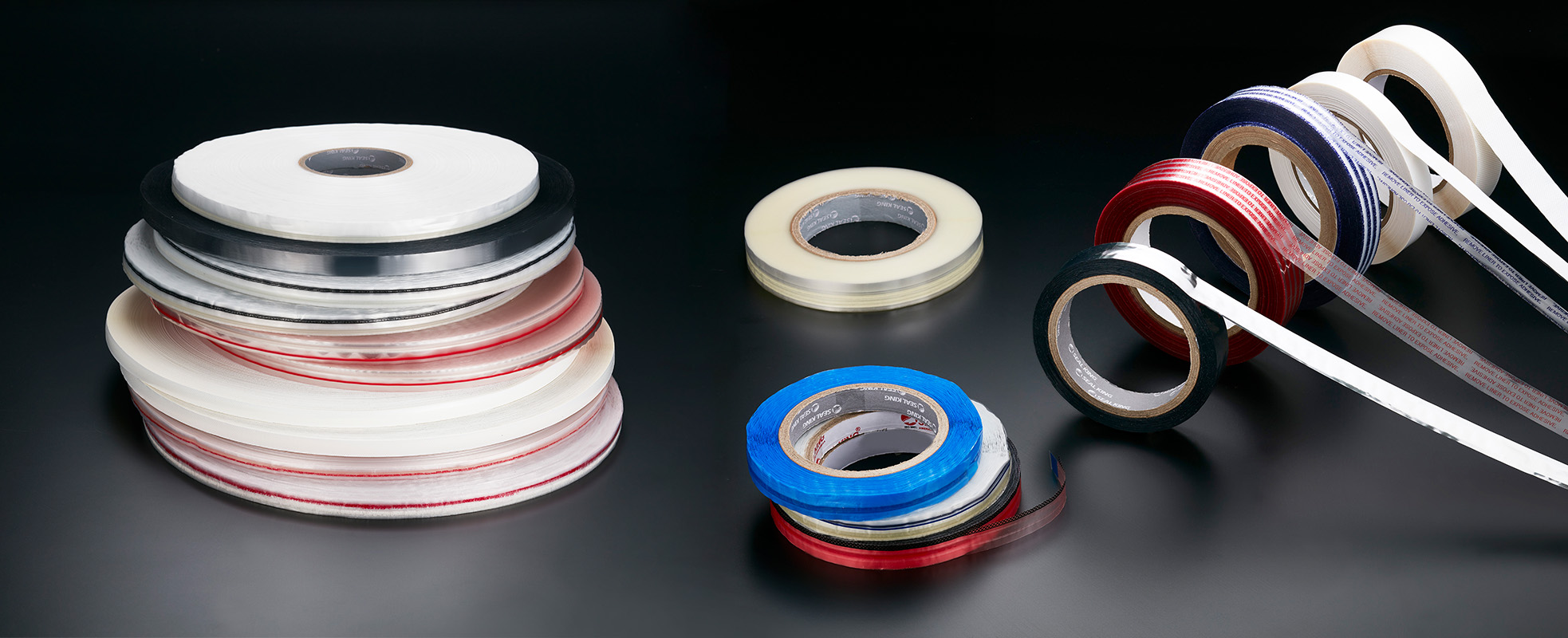 Resealable Bag Sealing Tape Standard Series
The excellent adhesion works well on surfaces of a variety of plastic bags and enables repeated opening and closing. It's stable and weatherproof. In addition, the special finger lift design ensures easy removal of liner. Full range of product size fulfills most requirements of different applications.

Resealable Bag Sealing Tape Anti-Static Series
The Anti-Static series of tapes are with special anti-static ink printed liner that ideally reduces the static interference in application. Light release design, good for seal and peel, effectively reduces operational noise, keeping operators away from risks of wrist injuries.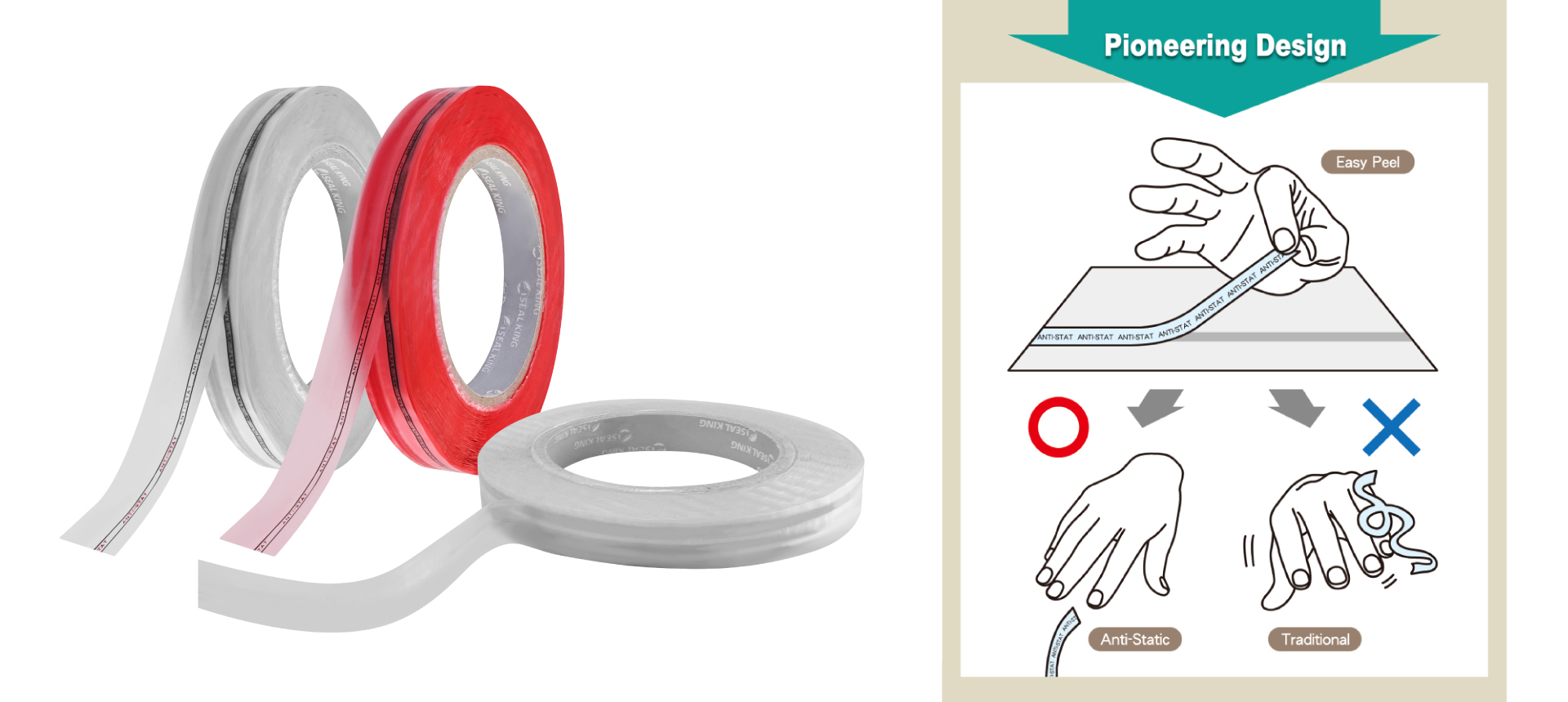 Resealable Bag Sealing Tape Light Peeling Series
The Light Peeling Series of tape are with specially designed light release liner to help easy operation.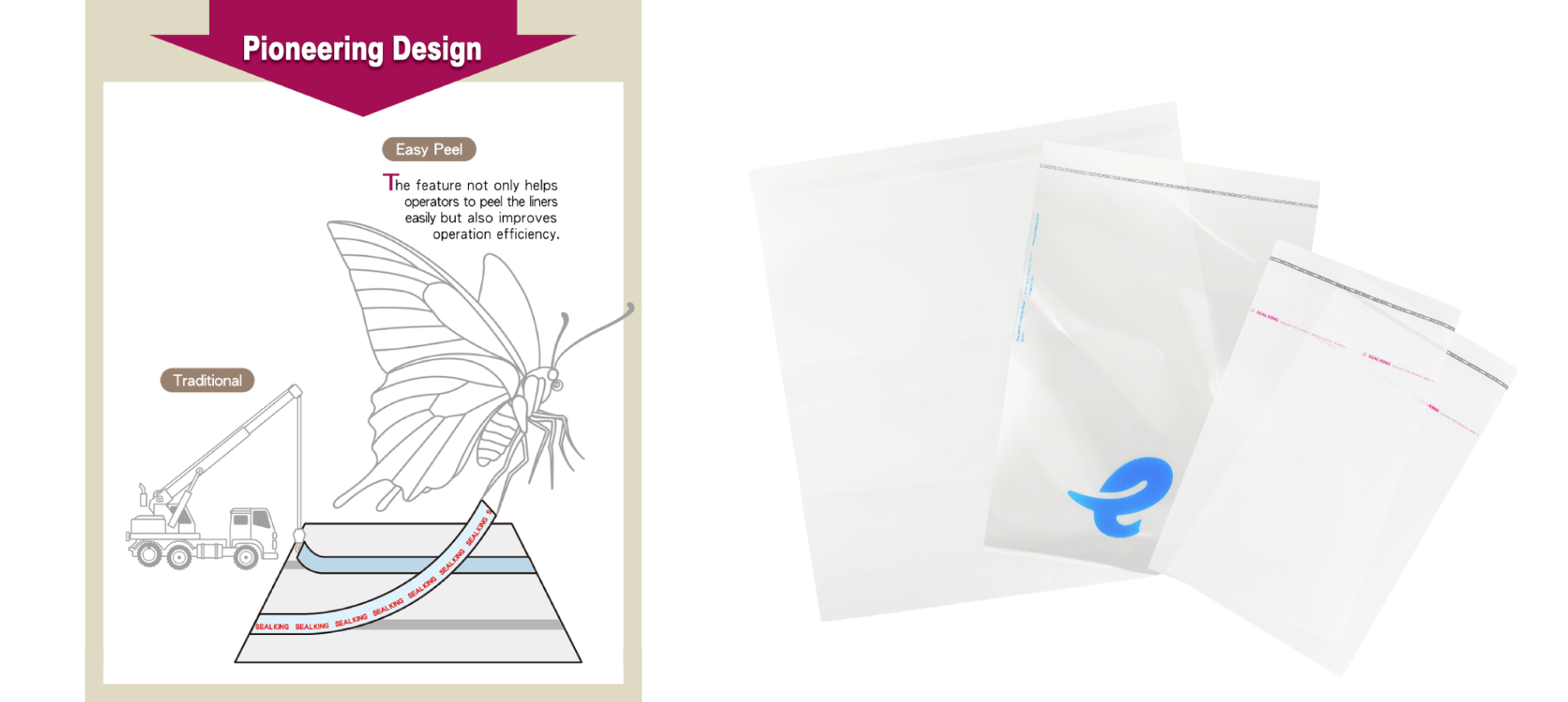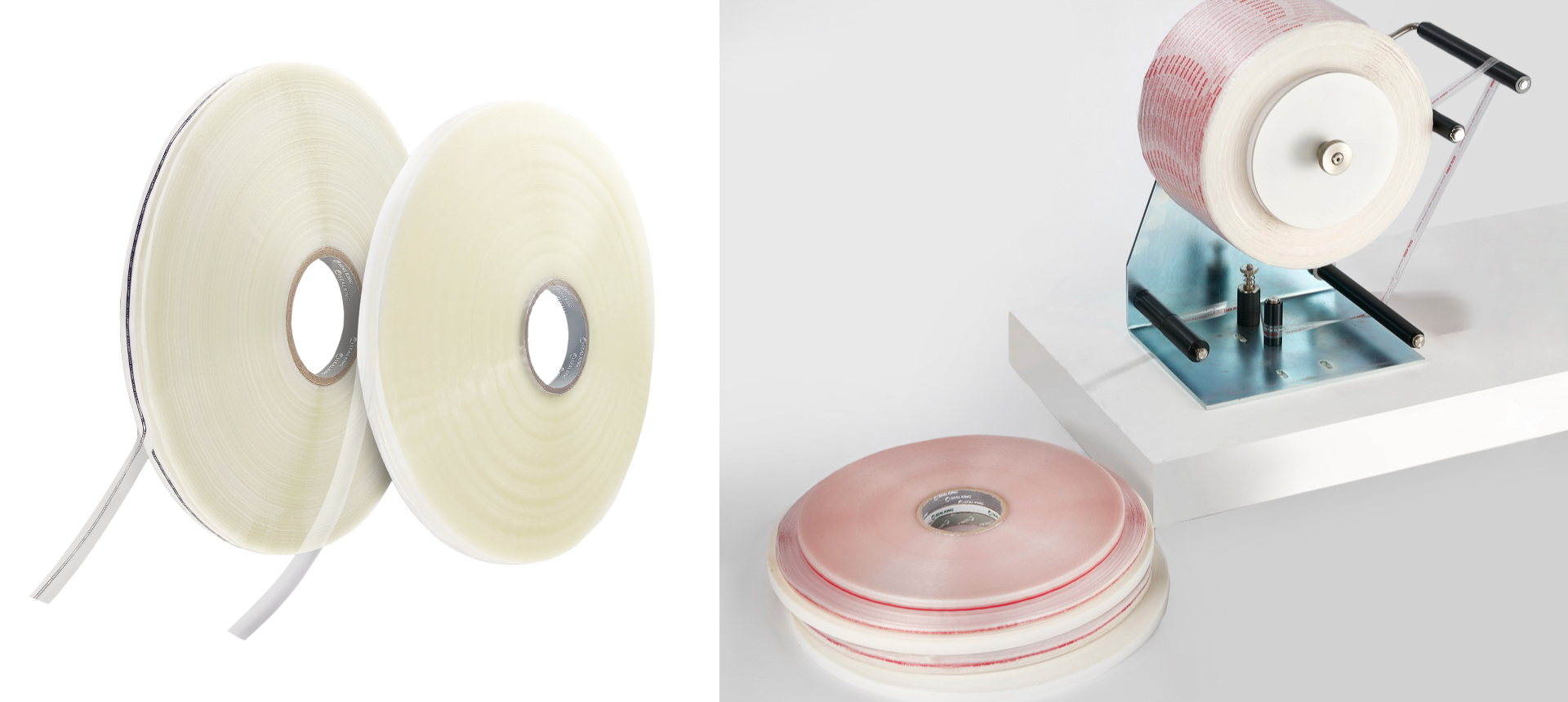 The adhesive is absolutely stable and further guarantees contents away from damage as a result of yellowing.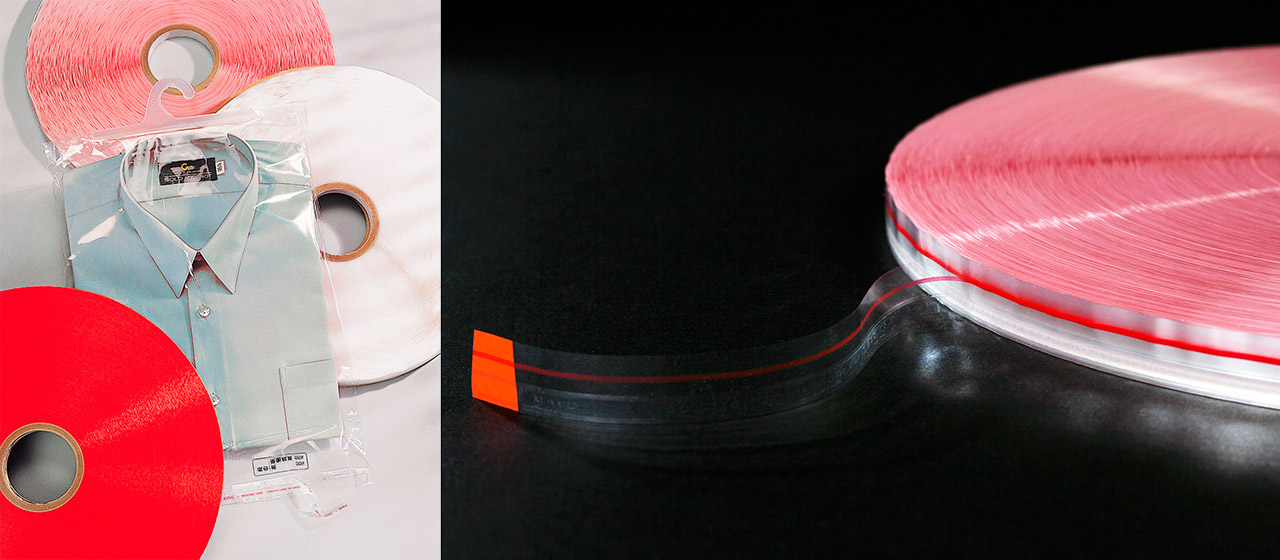 Metallized Bag Sealing Tape

Metallized bag sealing tape had been modified at an accurate size and applied on bag.

Metallized release film would be removed before use and adhesive could seal the bag properly.

1. Great holding power

2. Could be used on PE & PP bag production

3. Zero Static

4. Effectively reduce the stock pressure




Benefits of Metallized bag sealing tape:

A west Asia country uses metallized bag sealing tape (BR-15P00) on bag production.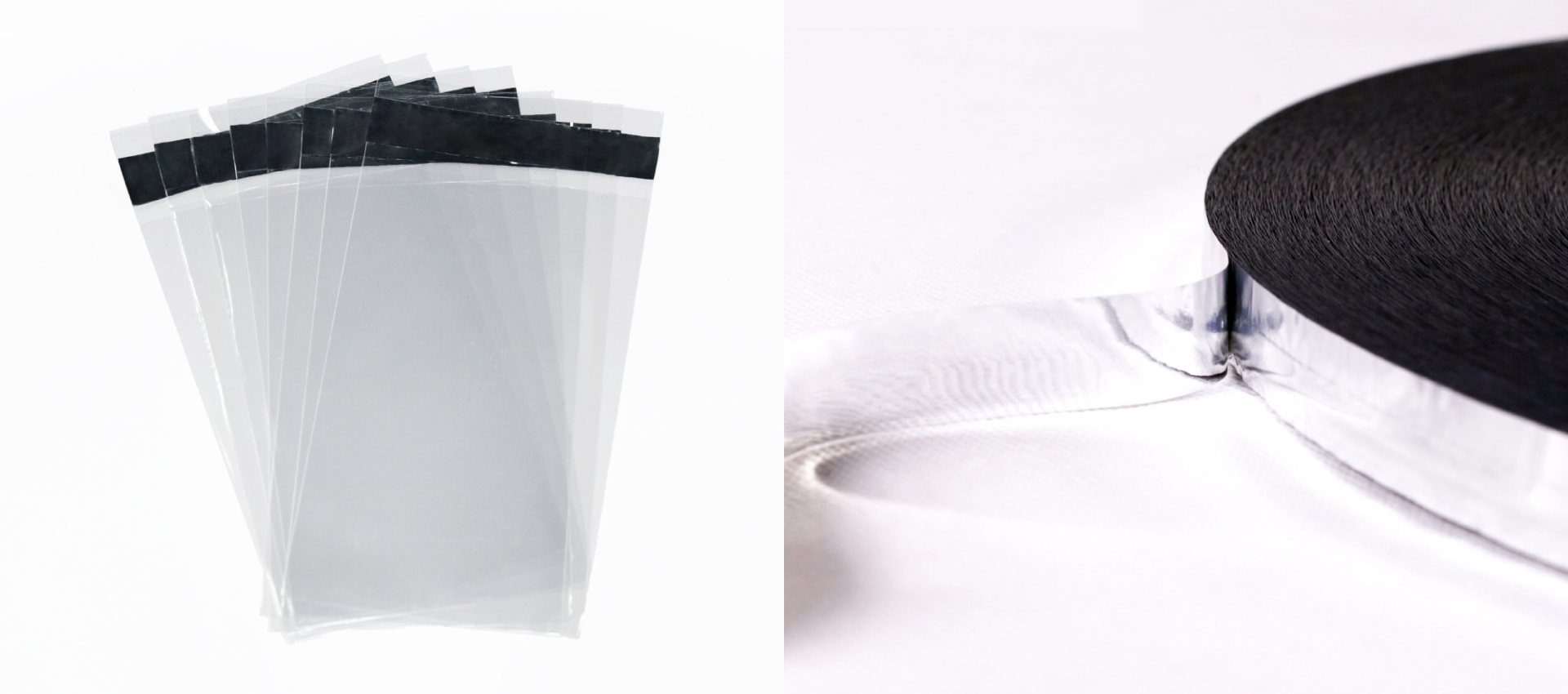 If you need this product, Please send your inquiry through using our contact form.