ABOUT PRODUCT
ESTAPE
Features
Good adhesion, easy to extract, finger lift design goes with specific for easy tearing; various color options, can be customized on demand.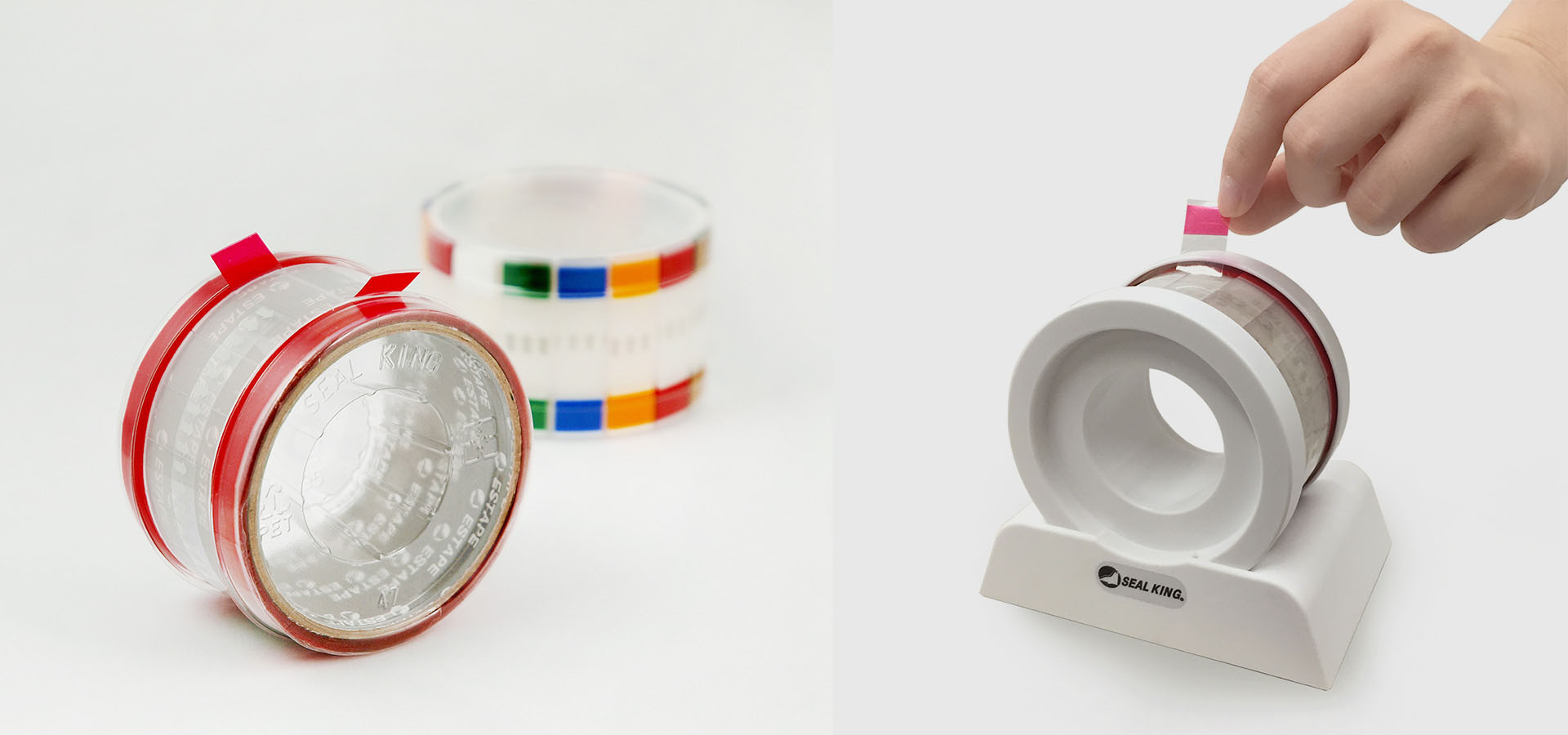 Application
Goes well with various materials (plastic bags, PVC boxes, wrapping paper, coffee mugs… etc.) on packing, sealing, fixing, start up mark and the color identify management.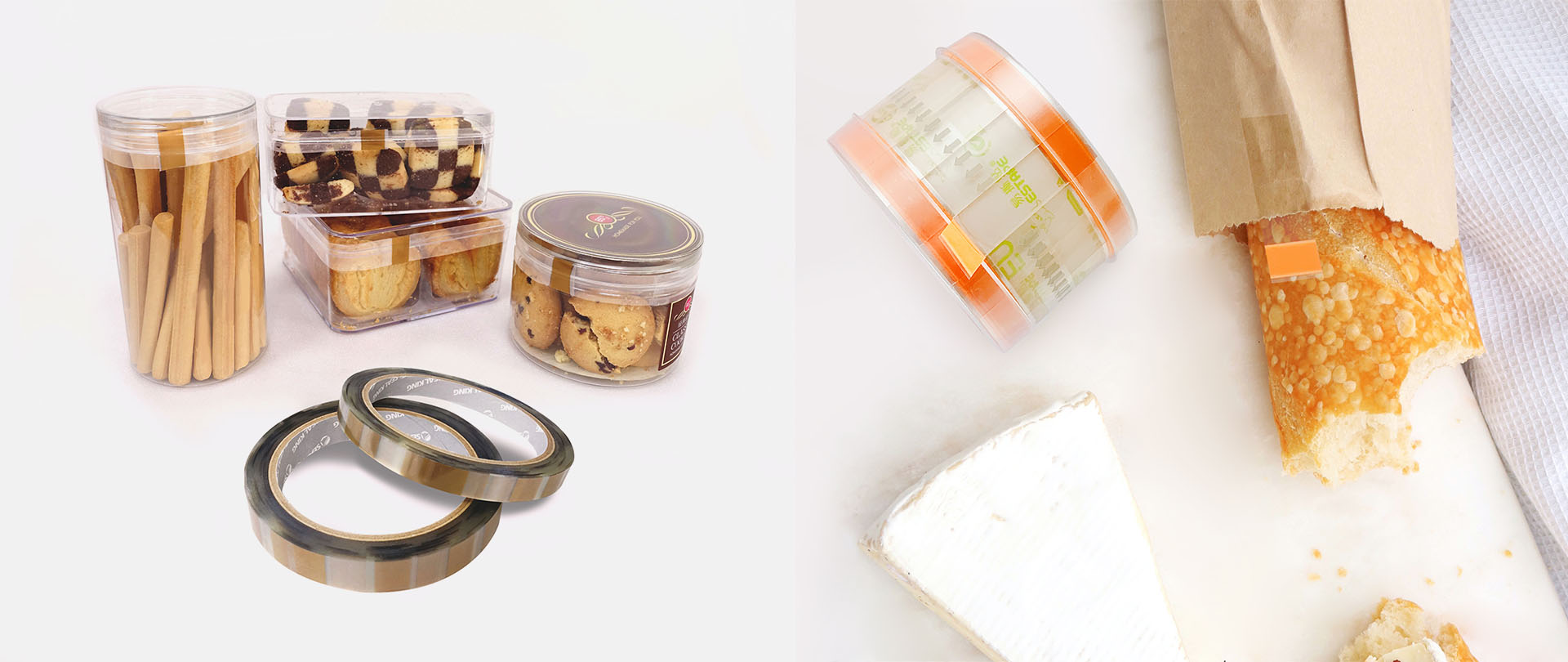 Award winning, patented, innovative and user friendly design featuring easy peel, easy stick, a daily indispensable helping hand.
● General Package: wrapping and sealing shopping bags, plastic bags, PVC boxes, books and gifts.
● Food Package: wrapping sandwiches and salad boxes, as well as sealing coffee cup lids.
● Document Management: marking pages.
● Colour marking of production lines management.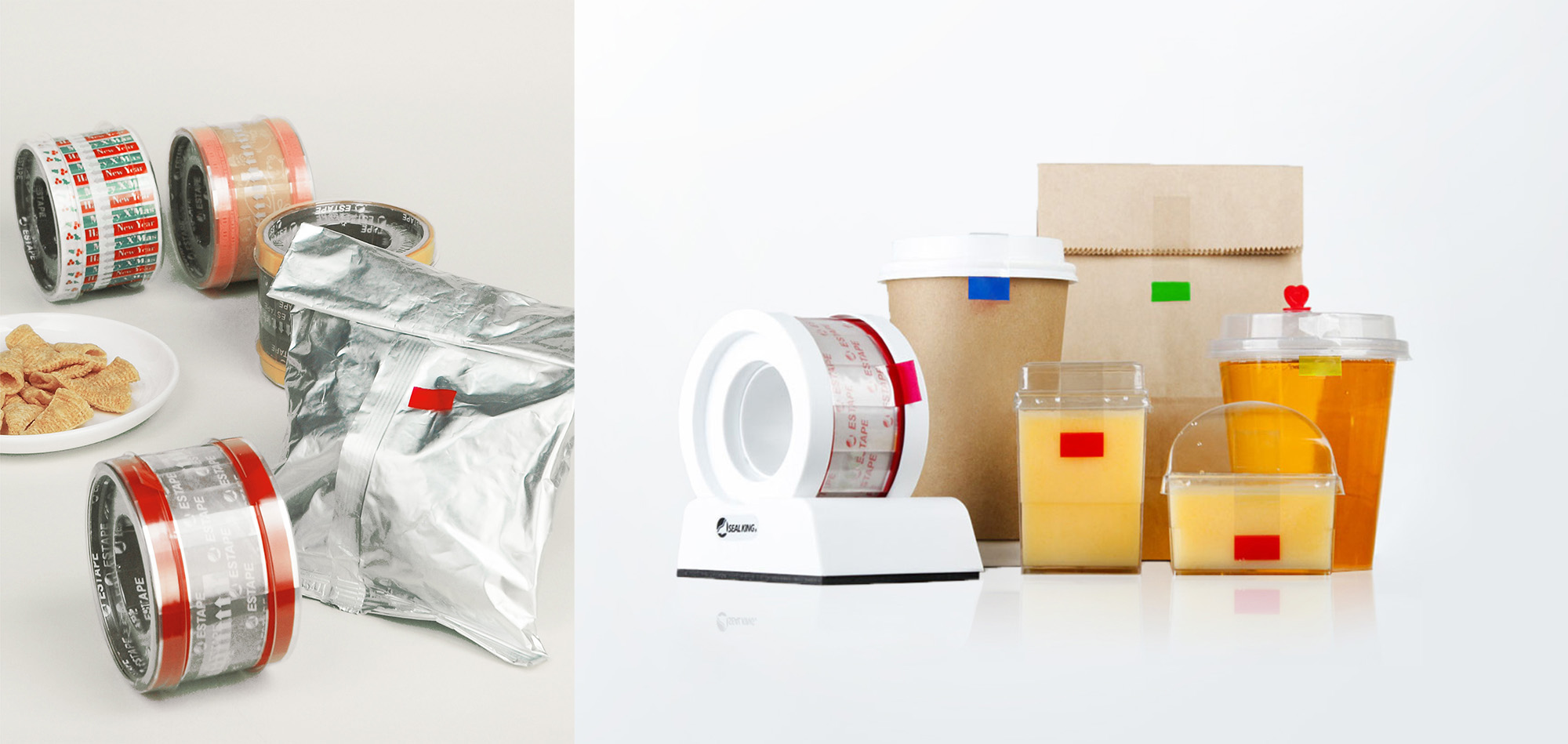 It can be used in biscuits, food cans and other gift box for sealing packaging, improve the quality of food preservation.

For notebook, the tape can be used as a bookmark and for marking pages, has writable surface, and is re-usable.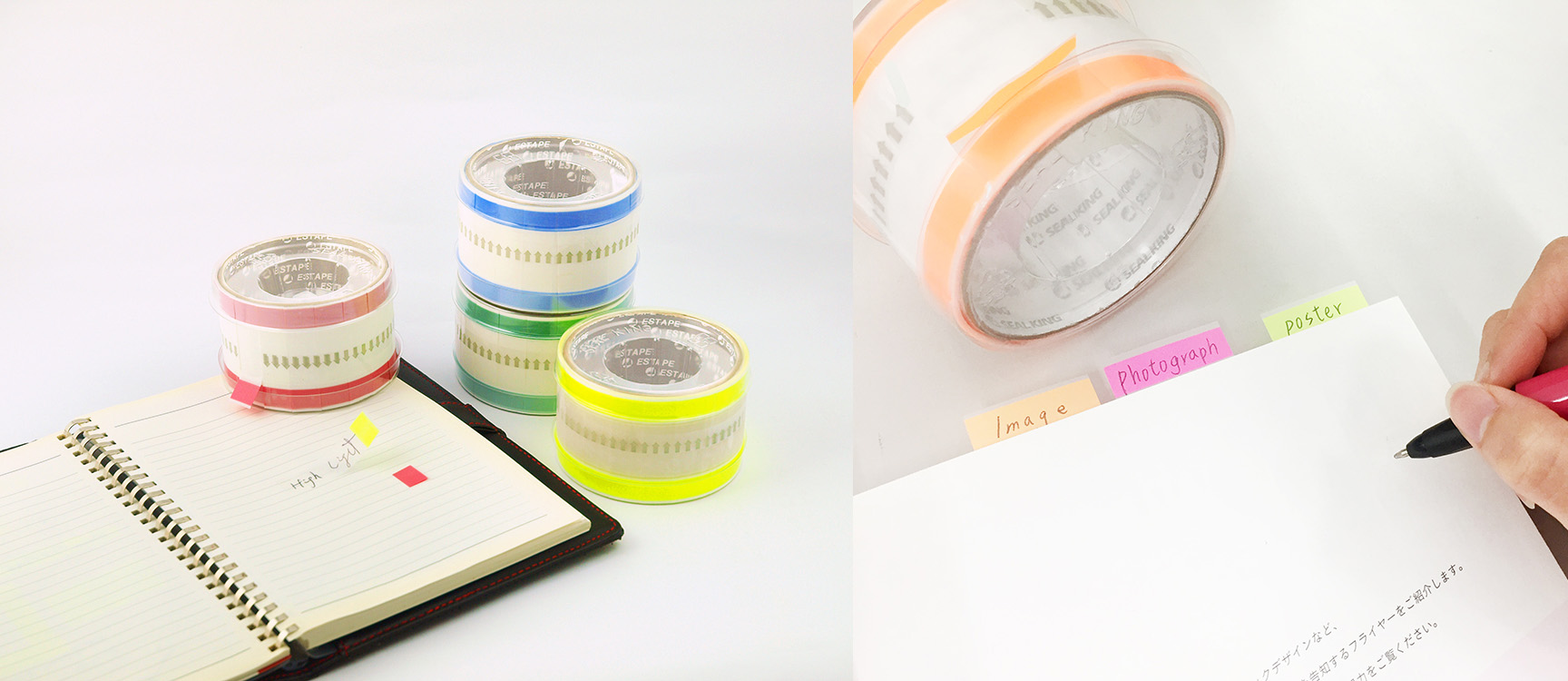 For books, the tape can be used as a bookmark and for marking pages.
Carry Handle Tape: Both sides adhesive, easily attach and handle. In accordance with environmental protection requirements.

If you need this product, Please send your inquiry through using our contact form.